Good morning everyone! I am so excited to share a secret that has finally been made public!
I am now on the
Quick Quotes Design Team!!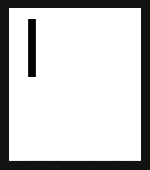 2012 Quick Quotes Design Team
Adora Concepcion


Barb Craft
Christine Meyer
Jan Hennings
Jennifer Sodowsky
Julie Walton
Karan Gerber
Marcia Dehn-Nix
Misty Willis
Rhonda Van Ginkel
Suzanne Spokus


Tanisha Long


There are some really talented ladies on this team! I was introduced to Quick Quotes at a conference and adored their products! Now I am part of their team!! If you want to check out the Quick Quotes blog and the dt announcement, click
HERE!
And if you want to check out the products they sell, click
HERE!
And since I am in such a great mood, I thought I would share a layout that I created! Quick Quotes has a challenge going on right now.... Frame it! You can use a frame on anything! So... I framed my daughter and her friend on this layout!
This was seriously a blast to create! I grabbed a bunch of my Echo Park scraps and stickers and went to town! I was able to use the cute little flower that I made for my tutorial (post before this one) and added all kinds of little goodies that have been laying on my desk! Lauren and her friend Abby are such good buddies even though they live far apart! This LO truly reflects both of their personalities!
Well, that is all I have to share with you today! Have a great week!
barb :)